Now that the clocks have changed and we're 'springing forward' towards better weather (hopefully), you'll finally start to see your hard work from the winter months appearing as bright foliage and striking blossoms in your garden. But it's not time to sit back and enjoy it just yet, there's plenty of jobs to do this month.
You can still buy and plant bare root and root ball hedging and we have started our cold storage technique, for more information on this please see here.
Moving evergreen shrubs is still possible early in the month as long as the new planting site is not waterlogged.
Now is a good time to give your Lavender shrubs a light trim to prevent woody/leggy growth.
Before the weather gets too warm, you can still plant pot-grown deciduous hedging, shrubs, trees and climbers in the garden, but make sure you are thorough with your aftercare as the plants will need more water to help them establish as the weather improves.
When planting new hedges, shrubs or climbers, don't forget to use stakes and rabbit guards to prevent damage.
There's still time to trim your perennials and ornamental grasses, removing any dead or diseased foliage.
Early spring is the perfect time to lay new turf as little mowing is required at this time. However, you need to stay on top of your watering, especially during the hotter months of summer.
Make sure you regularly check for weeds and remove any growth as soon as you spot it.
There's still a slight risk of frosts in April, so be prepared to protect any fruit blossom if late frosts are forecast.
A high-nitrogen fertiliser applied in April can give your lawn a well-needed boost ready for the new season.
Repair any bare patches and tidy your lawn edges
The only downside of warmer weather can be the insects that arrive with it. Keep a look out for caterpillars, aphids, slugs and other garden pests as they are often easy to get rid of by hand, especially when the infestation is new.
This month is a good time to use a weedkiller or mosskiller on your lawn – always use the recommended quantities given on the packet and follow the instructions.
Although the sun isn't cracking the flags just yet, the temperature has still risen slightly so check your containers regularly to see if they need watering – they can dry out quite quickly at this time of year.
Give your fences some attention by treating them with a preservative and applying a fresh coat of paint.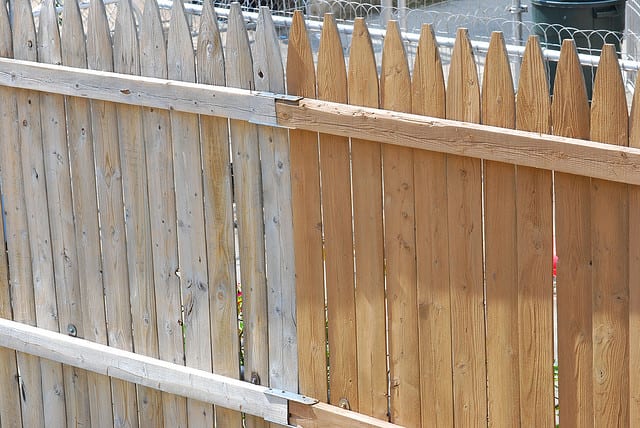 Algae normally starts to grow in spring so you may notice the water in your pond adopting a green tinge – don't worry, this is normal. It should calm down after a few weeks but if it continues to grow, you can add oxygenating plants to help clear the water.
Spring is the perfect time to build a bug box. Building a home for nature will encourage a variety of helpful insects such as ladybirds and bees into your garden and it's a great way to increase the biodiversity in your space.
Make sure your bird baths are clean and filled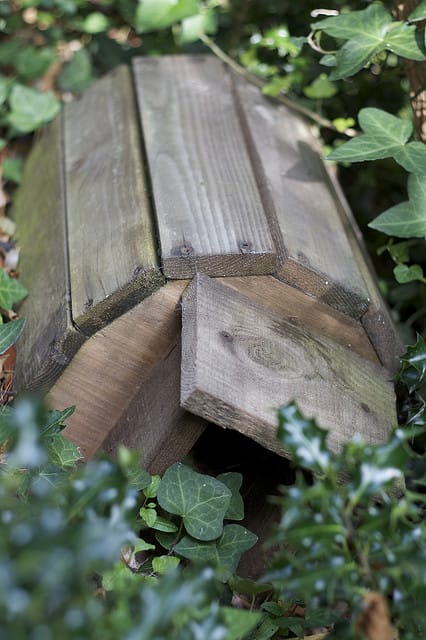 If you want more information about any of these gardening jobs, or have a question relating to your garden, please tweet us @best4hedging and we'll be happy to help.