Another day and another happy customer wanting to share their proud gardening achievement with us and all of our readers.
The aim of this customer project was to create a large bushy screen in order to separate the front from the back garden whilst offering privacy from the main road located at the front of the house.
The first stage of any hedge planting project is finding the right species. A huge part of our award winning sales team role is to help our customers choose the right species to suit their objective and planting conditions. They informed us that they wanted a garden feature that has a bushy habit, is colourful, keeps its leaves year round and will look like a fully established hedge from day one.
We discussed a number of plant options suitable to fit these planting needs; Griselinia for its light green leaves and matching stems, Portuguese laurel for its complementing colour collaboration of dark green leaves and maroon stems, Photinia Red Robin for its glossy red leaves in spring and summer, but the hedging species that made it to the top of the list was the very popular, Cherry Laurel. Cherry Laurel is one of our top ten selling species and is widely used in gardens throughout the UK for its many benefits – see our ten reasons to choose Cherry Laurel.
(All of the species mentioned above were discussed as they are evergreen so they will keep their leaves year round, have colourful bushy foliage and are available in sizes up to nearly 3m in height. Take a look at our other evergreen plants here)
Now we have decided on which plant species is going to successfully fulfil this customers' requirements, it's time to choose the root type. As stated above, a main factor in this objective is to gain a hedge that looks fully established from planting. Root balls are the perfect choice when looking for a large plant that will provide instant impact, not to mention at a cost-effective price. These plants are grown naturally in a field over a prolonged period of time with no restrictions on space. This growing method allows them to develop efficiently and appear fully established when planted individually to form a hedge.
Happy with their choice of plant and root type, our customers made their order to be delivered on a specific date. We offer all of our customers the option to choose which day their plants arrive. Whether it's to have their planting area prepared, to take the day off work or put it in friends and family calendars to get a few extra helping hands on the day of delivery, we do our very best to ensure you get your plants delivered on your preferred date.
The plants were purchased with Rootgrow, a plant feed that includes mycorrhizal which increases the nutrient intake by the roots. A benefit of planting root ball plants with root grow is that you can apply the feed directly to the hessian sack which holds and protects the root system before the plants take place in their new position.
The picture below shows the root ball, Cherry Laurel plants providing an effective and attractive evergreen screen that looks fully established.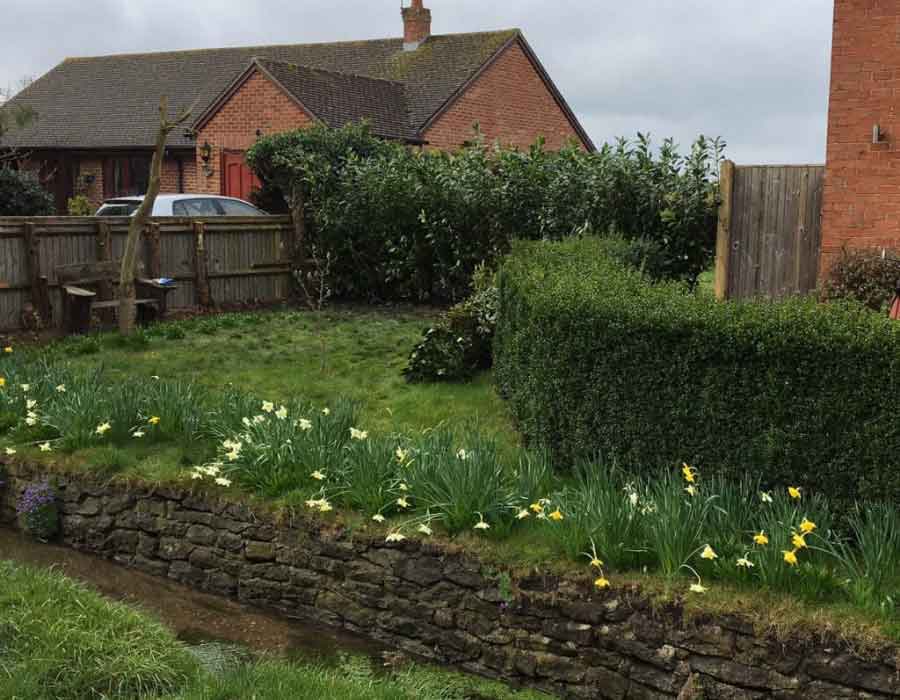 If you need any help choosing the right species for your gardening project or want to share your latest garden achievement with us and be featured on our 'customer project' blog, get in touch by email enquries@best4hedging.co.uk, Facebook or twitter @best4hedging.