English Holly hedge plants have an abundance of showy red berries that adorn the glossy green foliage in the autumn/winter, following the small spring flowers. Although Ilex aquifolium needs to be pollinated for berries to occur, this normally happens naturally in a hedging situation. Holly hedging is of great interest to wildlife, offering berries for birds to feed on and dense, evergreen foliage for year-round shelter.
1. Common uses of English Holly
Holly makes a striking feature in any garden and forms a good windbreak, intruder deterrent and privacy screen. Due to the hardy nature of Holly hedge plants, including a tolerance of pollution, they can be used for both coastal and city planting. As Ilex aquifolium is a native species, it also works wonderfully when planted to create an English cottage garden theme or for informal planting, as these hedge plants are a fantastic low maintenance choice.
Ilex aquifolium can be grown as a standalone shrub or specimen tree, providing a vibrant colourful addition to your garden. It can also be mixed with other native hedging species to create a diverse hedge, adding an important evergreen element to the native mix.
3. Growth rate of Ilex aquifolium
Holly hedges plants have a slow growth rate of approximately 10-15cm each year. They will create a thick, decorative display reaching a height of up to 4m.
4. Care advice for Holly hedges
Ilex aquifolium only requires a light pruning once or twice a year, depending on the desired appearance. It is best to shape your Holly hedging when young in the spring time, and once matured, your English Holly can be pruned at any time. We recommended lightly trimming in either late winter or early spring.
Holly hedge plants are available to buy year-round as Pot Grown and Cell Grown plants. Root balls are available for pre-order from late summer and delivered from early autumn. Bare rooted Ilex aquifolium are delivered between November-late April/early May and can be pre-ordered from mid-summer.
Nearly all of our Holly hedge plants are UK grown by experts with years of nursery growing experience. When we do find it necessary to source Holly hedging from outside the UK, we make every effort to ensure our suppliers are unbeaten on quality. At Best4hedging, we endeavour to make certain that your Holly hedge plants arrive in the freshest condition and are of the highest quality, whilst sustaining our great prices. Rest assured, you can buy Ilex aquifolium online with total confidence in the service and products that you will receive. We also stock Japanese Holly & Silver Holly.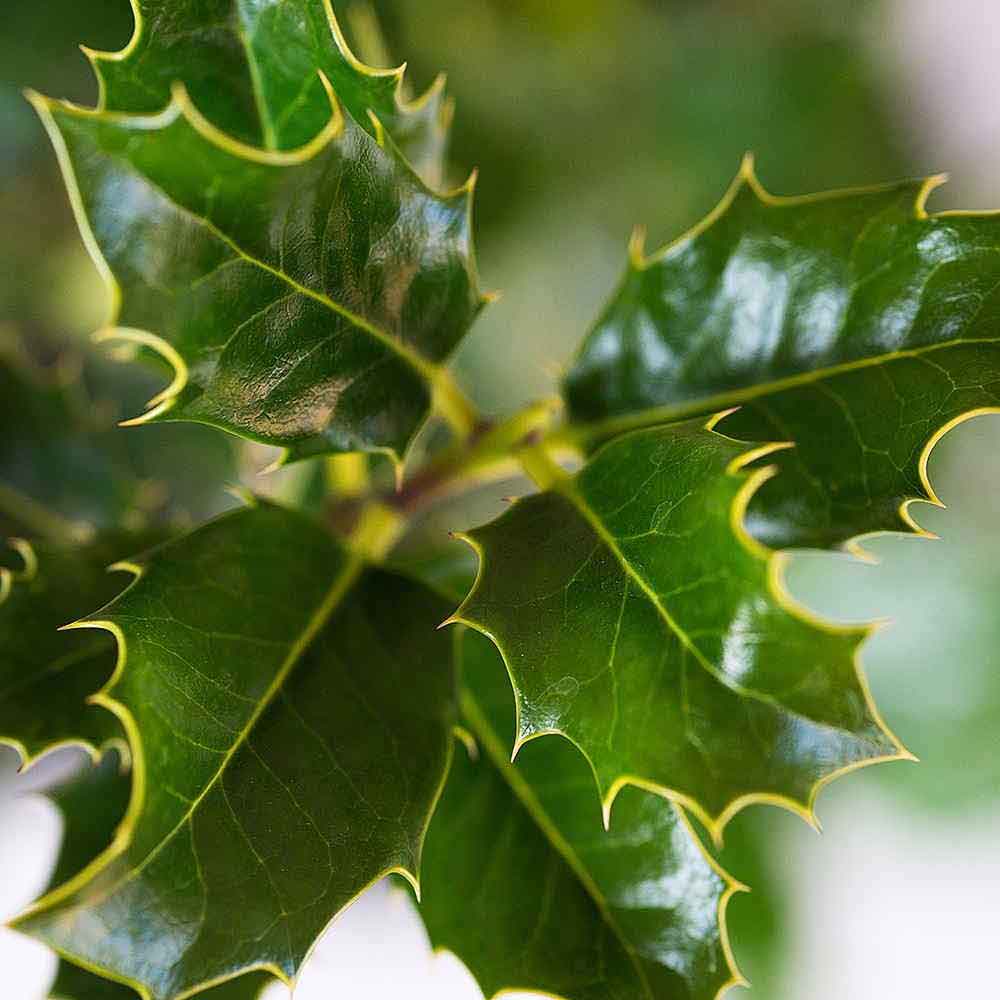 For more information and for some facts about Holly, check out our 'All You Need To Know' video: