make the most of your garden space this summer with our DIY and nature friendly essentials…
There's nothing better than meeting with friends and family in the garden, so we're super excited to be able to host in our gardens this summer. We know how expensive it can be to create a comfortable and happy space for you and your guests, and also how important it is to make sustainable and nature friendly choices. So, we've put together some ways that you can create a gorgeous space without spending a fortune and buying all new.
The obvious decision here is to ask your guests to bring their own chair if they have one. Everyone has a set of camping chairs sat in the back of shed, so what's the harm in bringing them along? This saves you from buying extra chairs that you won't always use, and from cleaning down chairs that people outside of your household have used. Alternatively…
Create a comfy spot on an old bench with these cushion sets from Wayfair. There's a great range of colours too!
Looking for a more flexible option? These GIANT bean bags from Bean Bag Bazaar are perfect for moving around and using as a chair or for lounging too!
Got money to spend? These stacking chairs from Sustainable Furniture are very hard wearing and perfect for any size space.
Brighten your garden with fun and stylish paint! These lovely colours from Frenchic are perfect for sprucing up an old bench, fence, or even planters and pots.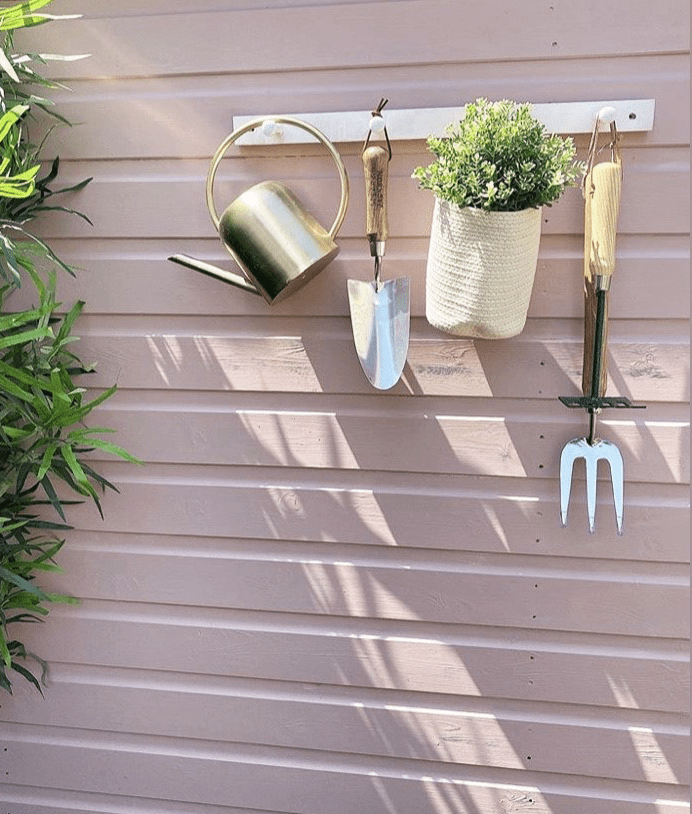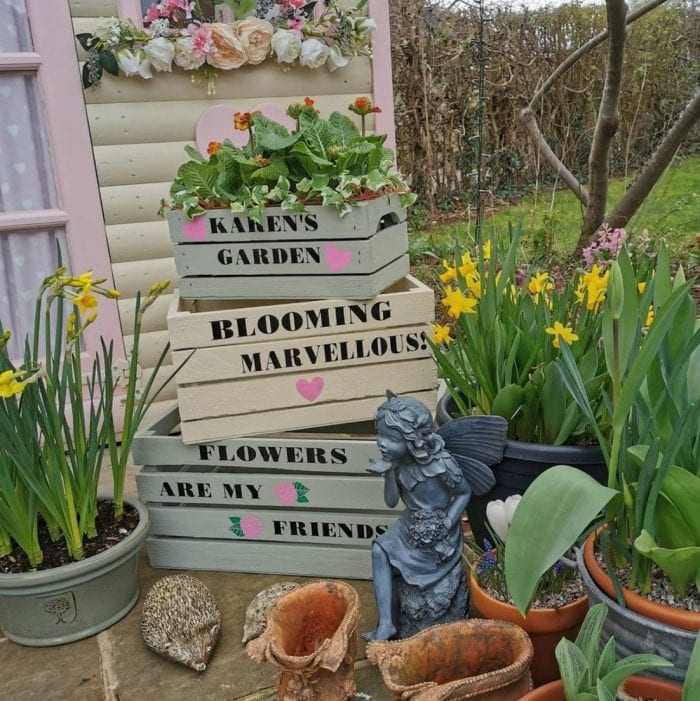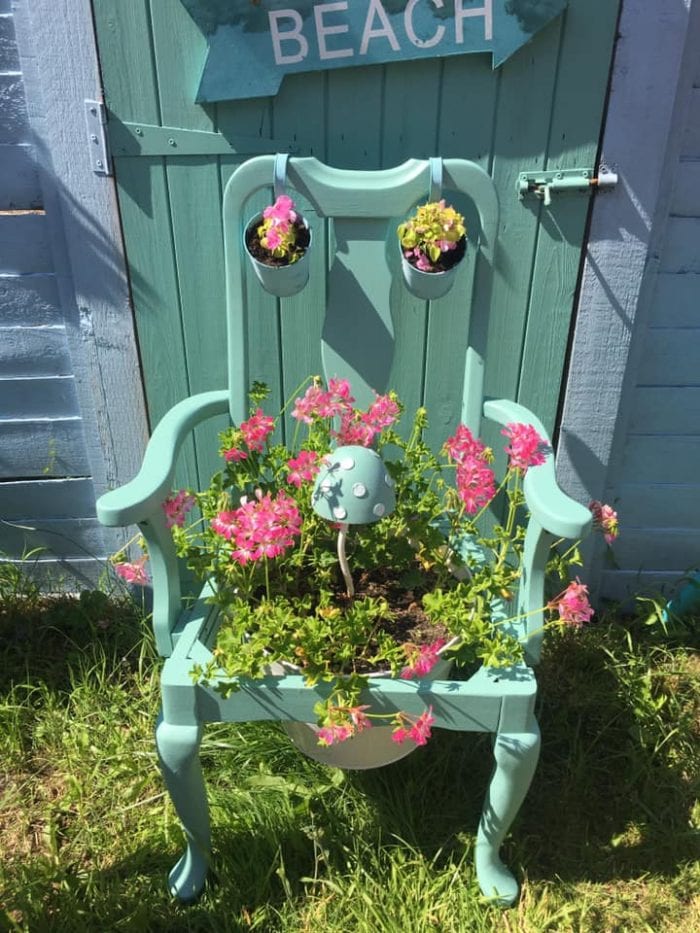 Create a lovely scent around your guests by planting fragrant shrubs. This is a great way to attract wildlife such as bees and butterflies but also repel flies and midges.
A delightful fragrance floats from the foliage and makes English Lavender hedging the ideal choice for a sensory garden, attracting a variety of wildlife.
The Dog Rose flower is unique and offers gorgeous, blushed pink flowers that fade to white and radiate a pleasant fragrance. After flowering, Dog Rose produces large orange and red hips, and a popular treat for wildlife such as birds.
Star Jasmine is recognised for its distinct, small, star-like flowers which feature prominently in the summer months and boast a pleasant, honeyed fragrance. Star Jasmine plants attract interest all-year-round and are perfect to use as a climbing or ground covering plant.
Prunus padus boasts racemes of almond-scented flowers in spring, followed by black cherries in autumn. The bitter fruits are a favourite with birds who will strip them from the branches in no time!
Hedging and Ivy Screens are a nature friendly way to create a private space and also a barrier against noise and wind.
Ivy screens and hedging screens provide both the security of a fence with the environmental benefits and attractive finish of a hedge.
Photinia Red Robin is a popular evergreen hedging plant bursting with colour and complemented by small creamy white flowers during spring. Wildlife are attracted to the Photinia x fraseri for its flowers and red berries from autumn through to winter.