For children, a garden isn't always a place of rest and relaxation – it's a tactile treasure trove for the senses that's just waiting to be explored. And now is a better time than ever to encourage your kids to get outside, get active and discover the secret wildlife world that's been waiting just outside their window. Here are 10 easy ways to get the kids outside:
One of the best things about getting kids involved in planting is that it will create long term interest as they wait for the hedges, plants or shrubs to grow, and each season will give them something new to appreciate.
Planting a wildlife friendly hedge will attract a huge variety of insects, birds and small animals and it will keep the children occupied for hours as they try to spot all the different species.
2. Count the bees and the butterflies
Getting the children to count bees and understand their importance will help them to engage with nature and want to help #savethebees. Join the Big Butterfly Count and enjoy spotting Swallowtails, Skippers and other species and then upload your sightings online to help monitor the UK's butterfly population.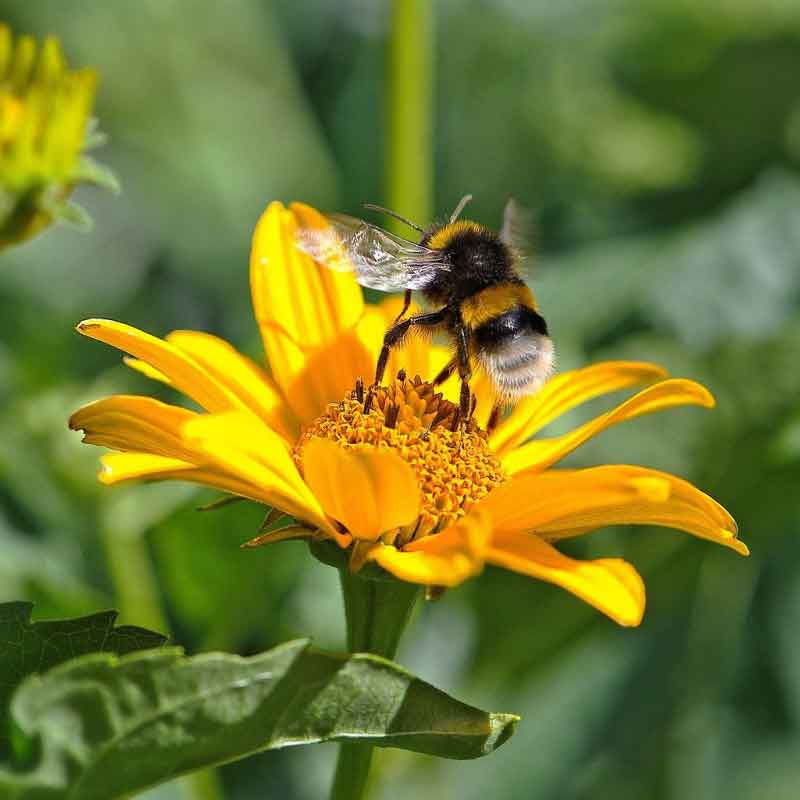 3. If you don't have a garden, visit a public space
Just because you don't have a garden doesn't mean there's nowhere to go and spend time outdoors with the kids. There's plenty of public parks and green spaces that you can visit for a day out and explore the plants and wildlife. And the best bit, a trip to the park is as free as a trip to the back garden.
You don't have to travel far to enjoy a picnic in summer, in fact, you don't even have to leave the back garden. The kids will love the novelty of eating outside wherever you are and all you need is a few sandwiches and a blanket to sit on. If you've got fruit trees in your garden, why not pick them fresh to add to your summer feast.
If this was something you did as a child, you'll remember the excitement of waiting a few days to see the results of tucking a fresh flower between the pages of a large book. Let the kids experiment with different colours and varieties with this traditional garden pastime.
6. Make your own bird food
There are plenty of foods in the kitchen that you can use to make your very own fat balls to hang out for the birds in summer. Squash bird seed into a ball, using lard as the glue and hang in the garden with string. The kids will be able to learn the different species of bird that visit your garden for a tasty treat.
If you haven't had much luck with activity 2, then an insect hotel can fix that. You can build a habitat for a huge number of different insects using materials found around the home and garden and the RSPB website has a great guide to building a bug hotel. The kids will love waiting to see which creepy crawlies check in.
Draw pictures or write a list of plants in your garden for the children to find. Whoever finds all the plants first wins the treasure (be creative!). It's a great, fun way for the kids to learn about nature and the different plant species.
Create a compost pile using waste from the garden and the kitchen. The kids will be fighting over whose turn it is to fork over the bin and add new material, making it a fantastic way to teach them about recycling. Compost bins are often free from your local council, check to see if you qualify.
Let your children have their own section of the garden to plant what they want and take care of it themselves. They'll be excited to see their veg grow and it's an easy way to get them to eat more fruit and veg – they'll be desperate to taste their home-grown produce!