Don't keep pushing the job of cleaning your patio or decking to the bottom of your to do list; with a bit of sun and the right equipment you can get through it quickly and painlessly so it's clean and sparkling ready for your BBQs and summer garden parties.
Both wooden decking and paving stones can become tired looking and discoloured over time but it doesn't take much to get them back to looking their best.
Specialist patio cleaning solution (or just hot soapy water)
A broom
A stiff brush
A Hose
Gloves
Eye protection
Weed killer
After putting on your gloves and eye protection, start by removing any furniture or objects that are covering the surface then brush down your patio as this will remove all loose dirt that may be harder to get rid of later once your patio is wet.
Spray the area down with a hose – if you have a pressure washer, this step will be slightly easier and quicker for you.
With your stiff brush and cleaning solution, scrub down the patio getting in between the paving stones as much as possible.
Leave the solution on your patio for 5-10 minutes then rinse the surface down again with the hose (or pressure washer).
Finally, apply a weed treatment in the spaces between the paving stones to kill existing weeds and prevent new weeds from appearing and ruining all your hard work.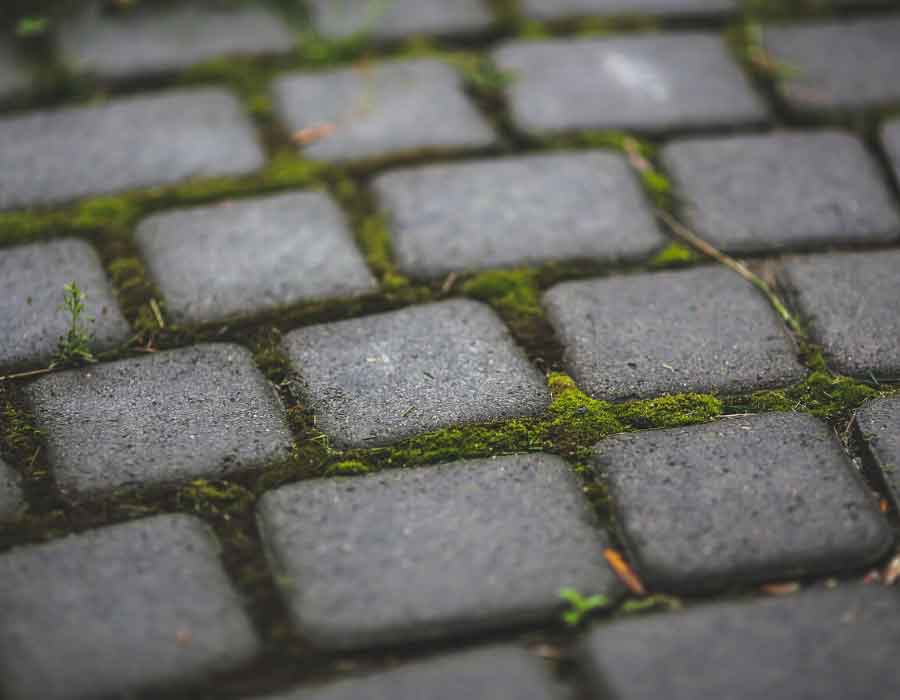 How To Clean Your Decking
Specialist decking cleaning solution (or just hot soapy water)
A broom
A stiff brush
A Hose
Gloves
Eye protection
Protective varnish/decking stain
Check your decking for any cracks or abrasions, repairing these where necessary and make sure none of the wooden planks have become raised or dislodged.
Follow the same steps 1-4 as above for cleaning a patio.
As decking is more prone to weather damage than a patio, you may want to apply a varnish or stain for protection and to freshen up the wood.
Doing this just once a year will leave you with a spotless, summer-ready space that will be protected from weather damage and general wear and tear for the rest of the year, helping to prolong the life of your patio or decking for many more summers to come.
Have you got any secret weapons to get your patio or decking sparkling clean? We'd love to hear about them, message us on Facebook with your top tips.