Last week our team took a trip to the RHS Flower Show at Tatton Park and had a very interesting chat with the United Utilities team about climate change and extreme weather, something that now seems even more relevant with this crazy weather that we've been having!
The Garden of Resilience was designed and built by Leon Davis Garden Design to demonstrate how our gardens can celebrate, conserve and reuse our rainwater.
The garden features a range of resilient shrubs that can cope with prolonged periods of dry and wet weather, are incredibly low maintenance and also improve biodiversity and air quality. Take a look at the hardy, and equally gorgeous, hedging plants and shrubs that feature in this garden below.
Oleaster is a hardy variety and will suit all but very cold and wet sites, growing best in a shady spot.
Hornbeam hedge plants are better suited to wetter soils and are a haven for wildlife too!
Juneberry is a fantastic wildlife-friendly hedge and grows well in moist soils.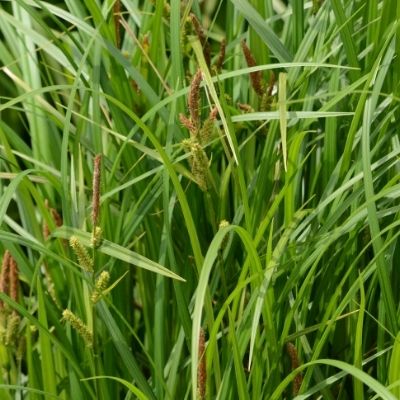 Carex grasses are great for punctuating perennial borders and for planting in very damp soil along the edges of ponds and lakes.
Goat Willow supports hundreds of species of insects! The catkins that bloom in spring are rich in nectar and great for the bees too.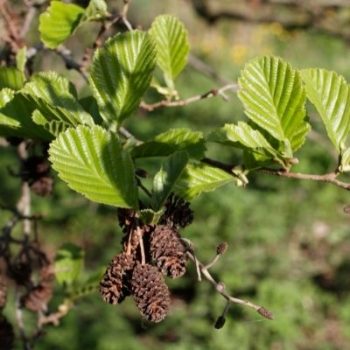 Alnus glutinosa thrives in wet soils and can sometimes improve the quality of poor soils as it boasts nitrogen-fixing properties.
As well as a range of resilient hedging and shrubs, the garden features a shelter with a living roof, rill and water chain, a rainwater planter, a slimline water butt disguised as a bench, permeable sandstone paving and a sunken rain garden.
Rain gardens can be a fantastic feature in our gardens! They are simply a shallow area of ground or dip which will collect excess water from hard surfaces such as roofs and non-permeable paving. The area is filled with shrubs that can stand waterlogging for up to 2 days at a time. Find out how you could create a rain garden here.
Jo Harrison, Director of Environmental Planning and Innovation at United Utilities, explained why the water company had sponsored the garden:
"Climate resilience is one of the biggest challenges facing all of us and water availability is a key area where we need to adapt. Here in the North West of England we are increasingly seeing extreme weather patterns. There can be prolonged dry spells and then we get sudden heavy downpours. It can be a real challenge, not just for the plants in our gardens but also for water supplies and drainage systems."
Following its debut at RHS Tatton 2021, the garden has been transported to the RHS Garden Bridgwater in Salford. Here it will be part of a research project to monitor the effectiveness of rainwater harvesting and sustainable urban drainage, plus education and outreach through school visit programmes.
Find out more about this project on the RHS website here.