Rootgrow Usage
How much do I need? - In 3 simple steps
1) Choose root type - In the table below select a column, Bare Root & Cell Grown, Root Ball or Pot Grown - depending on which plants you're ordering
2) Choose height or pot size - Then select the plant height or pot size within that column that applies to your order
3) Find number of plants - Look down that column until you see the number of plants (or just over) that you are ordering, look left to see the size of Rootgrow we recommend.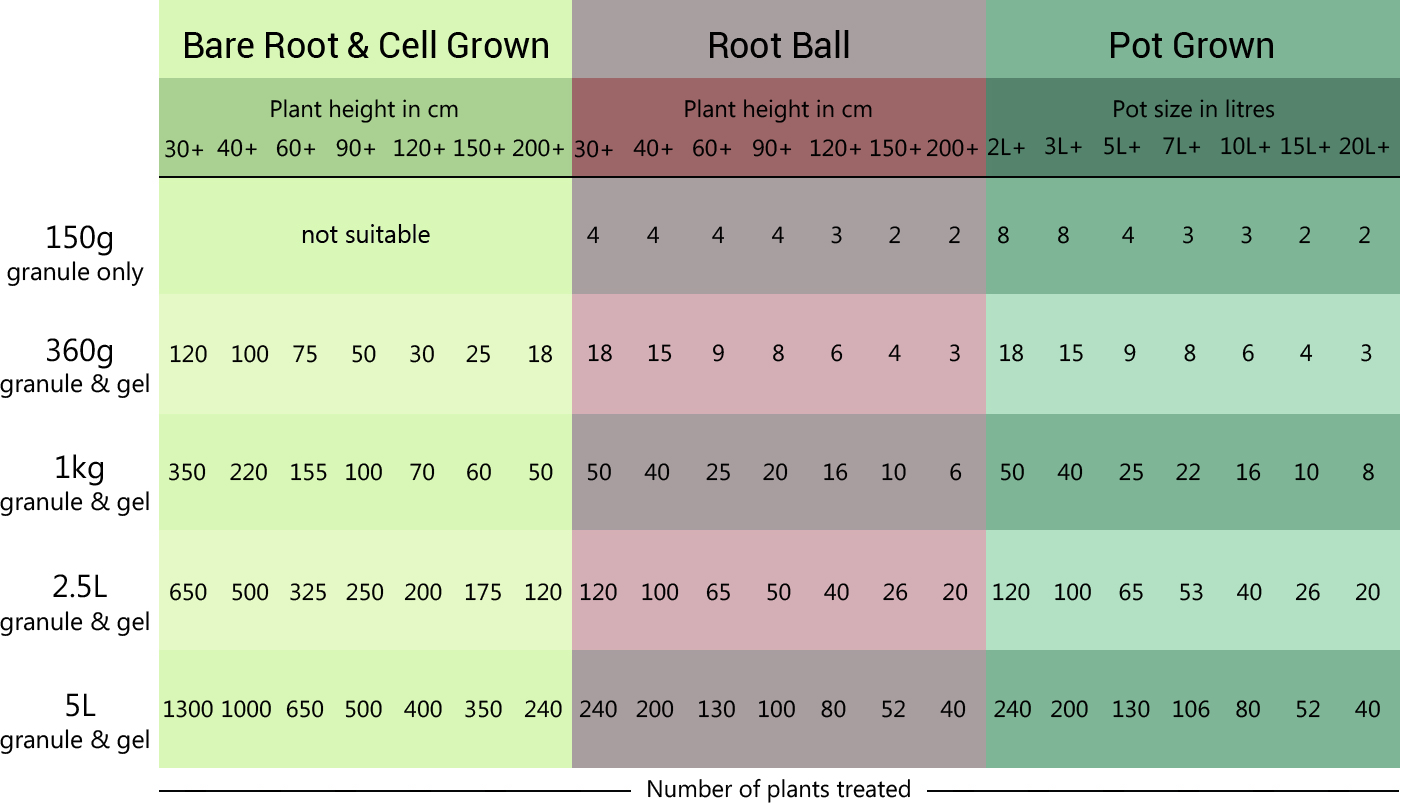 Example: Joe Bloggs is ordering 175 plants. They are bare root and 120/150cm in height. Joe needs a 2.5L tub of Rootgrow for his plants.
Rootgrow is essential for the establishment of your plants, use this guide to ensure you order enough. Rootgrow can be applied in a granule form, to sprinkle into the planting hole, or made into a gel, ideal for dipping bare roots. Except for the 150g packet, which is granule only, all of the Rootgrow sizes can be made into a gel formula or sprinkled.
We recommend using the gel method for bare roots, as the paste will go much further and be more cost effective than granules (the calculations in this table are made based on the gel formula being used for bare roots). Usage is approximate as root sizes vary be species.