Whether it's for BBQs, baking or basting, Lavender can be used to add a touch of quintessential summer to your dishes and as you can pick it fresh, straight from the garden, you don't have to worry about the shelves being empty.
Lavender Roasted Potatoes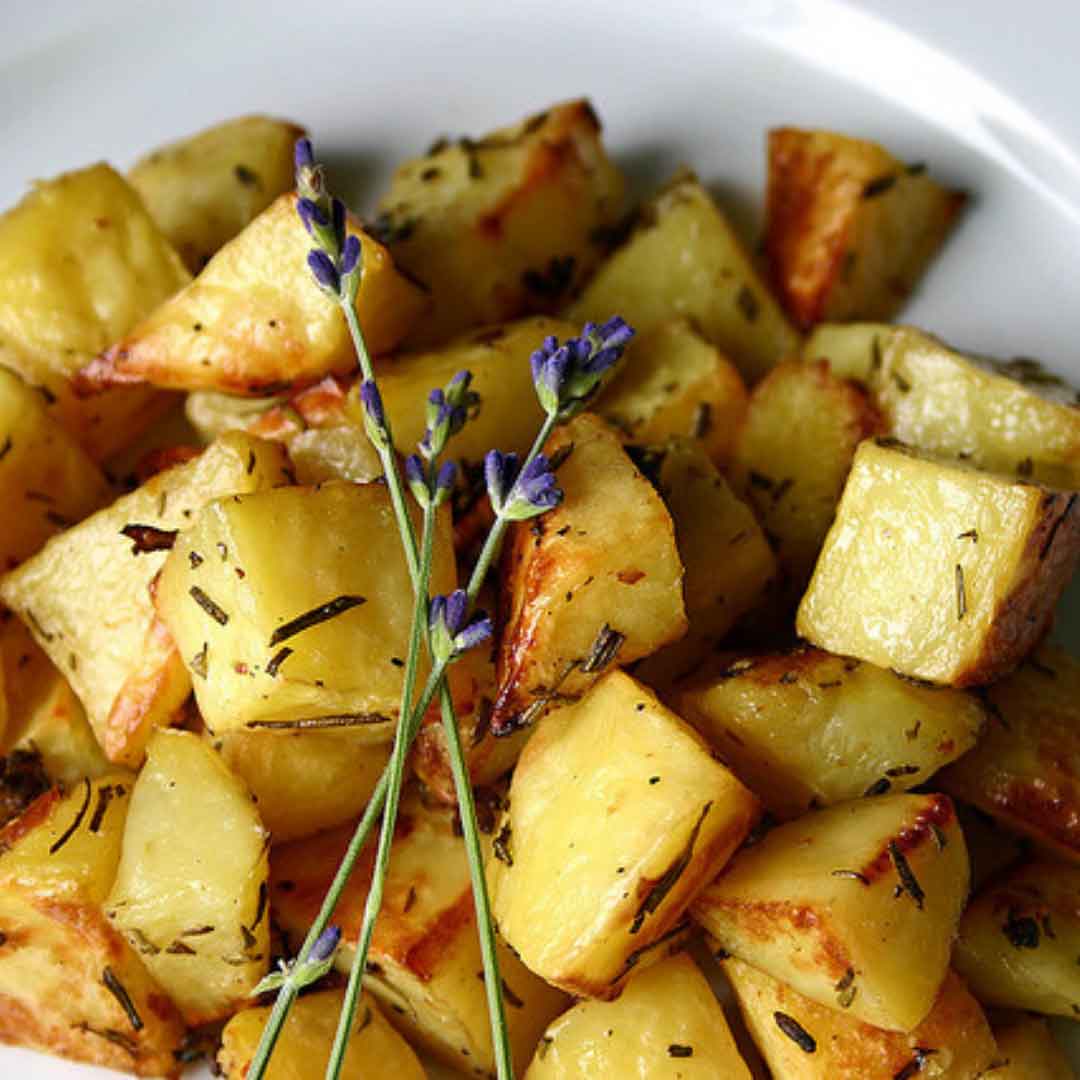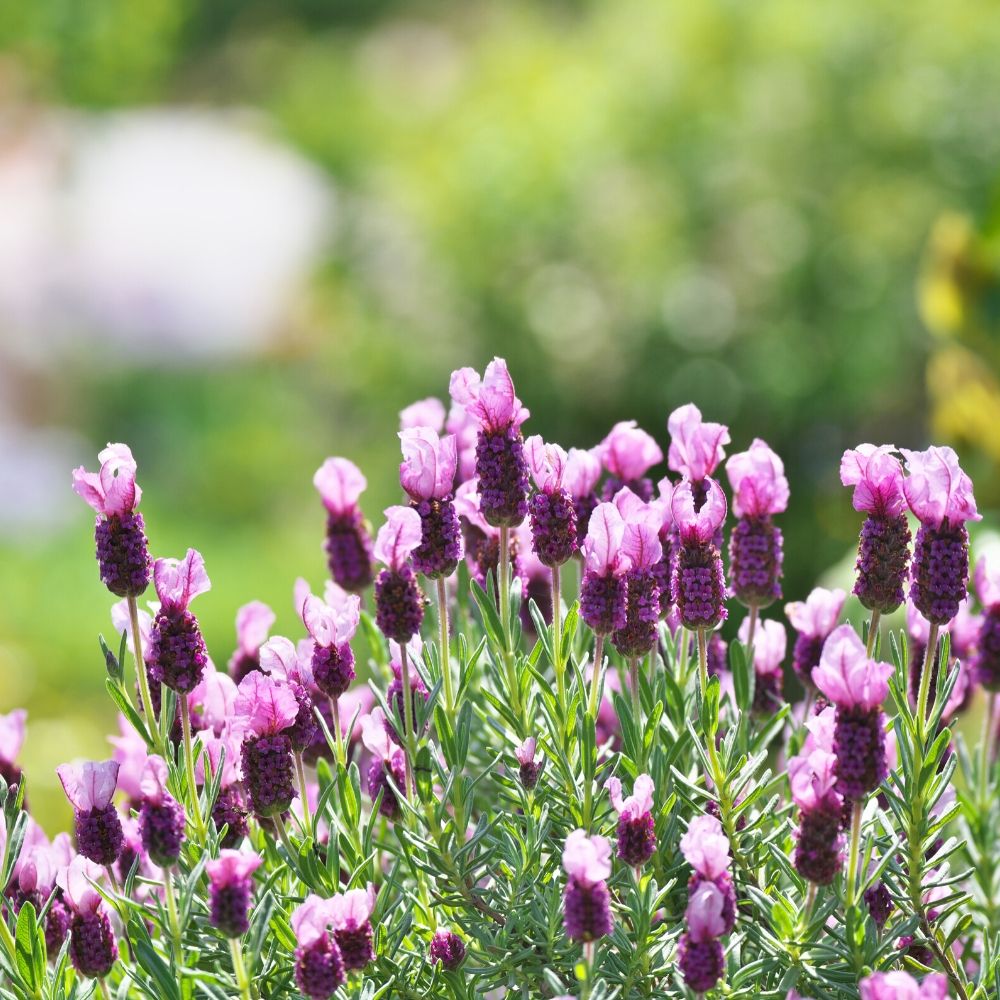 Add a hint of the Mediterranean to a classic Sunday dinner with these simple roast potatoes.
Ingredients
4 large potatoes
1 ½ tbsp finely chopped, dried Lavender
2 tbsp Olive Oil
Salt & Pepper
Method
Preheat the oven to 180C.
Wash the potatoes then, leaving the skin on, cut them into bite-sized chunks.
In a large bowl, toss the potatoes with olive oil. Once the potatoes are fully coated, add the Lavender and salt and pepper to taste.
Place the potatoes into a roasting tin, spreading into a single layer. Pop in the oven and bake for 30 minutes, shaking half-way through to ensure even browning.
When the potatoes are brown on the outside and soft on the inside, serve and enjoy.
This is so quick and easy to make and as it keeps well, you can store it to add a floral twist to all of your spring and summer baking.
Ingredients: 1kg caster sugar, 2tsp of Lavender flowers
Method: Combine the Lavender with the sugar and mix well. Then divide into small, air-tight bags or jars. Add to shortbreads, cakes and even jams for a tasty treat.
Baked Chicken with Lavender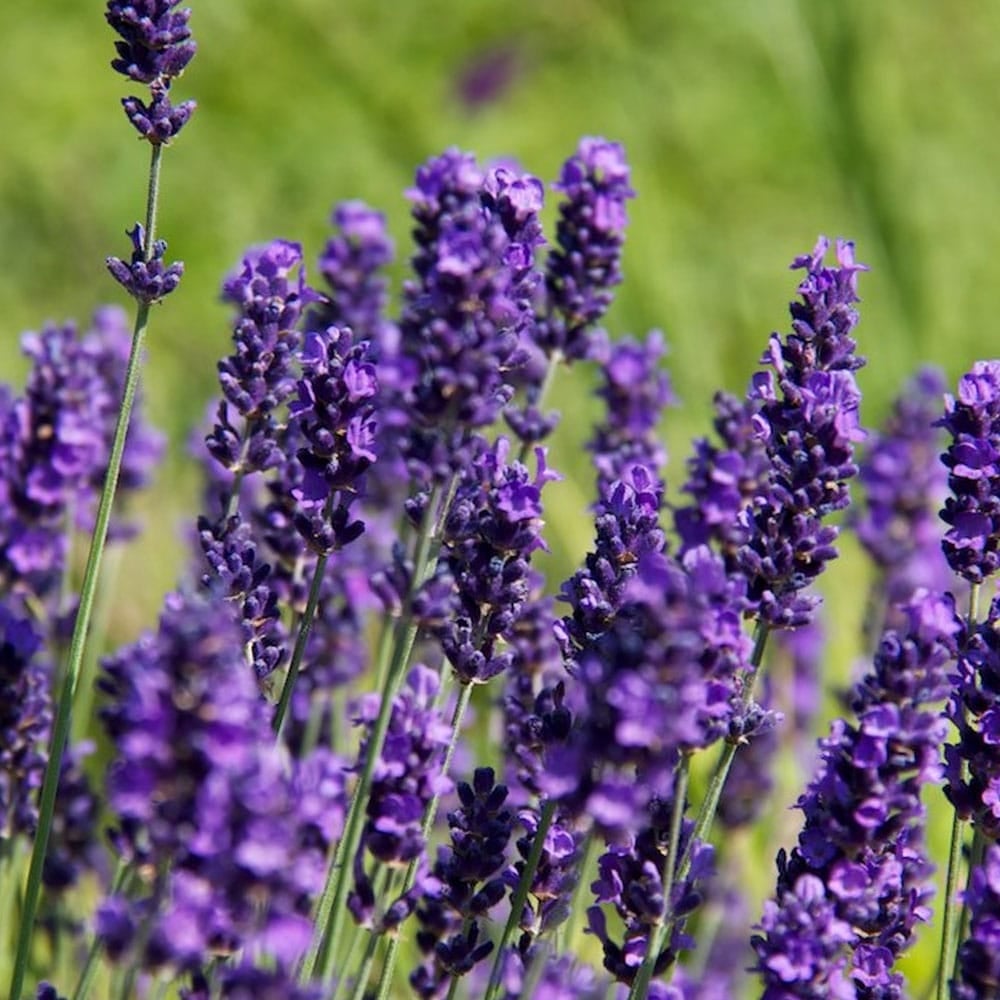 This simple recipe is a great way to add a new, delicious flavour to your classic Sunday roast.
Ingredients: 4 skinless boneless chicken breasts, 8 rashers of bacon, 12 sprigs of Lavender, chilli flakes, salt and pepper, 120g grated cheddar cheese
Method: Preheat your oven to 200°C and then prepare your chicken by placing three sprigs of Lavender on top of each fillet before wrapping with two slices of bacon, ensuring the Lavender remains tucked inside. Then, place the chicken in an oven-proof dish and season to taste with salt, pepper and chilli flakes. Cook the chicken for 20 minutes, turning once and then turn again so the Lavender is on top and sprinkle with the grated cheese before cooking for a further 10 minutes, until the cheese has completely melted and the chicken is cooked through.
(You can also use Lavender as a rub for both pork and lamb. Finely chop fresh/dried Lavender and mix with lemon juice and olive oil, then marinate the meat for several hours before cooking)
Lavender Honey Mustard BBQ Glaze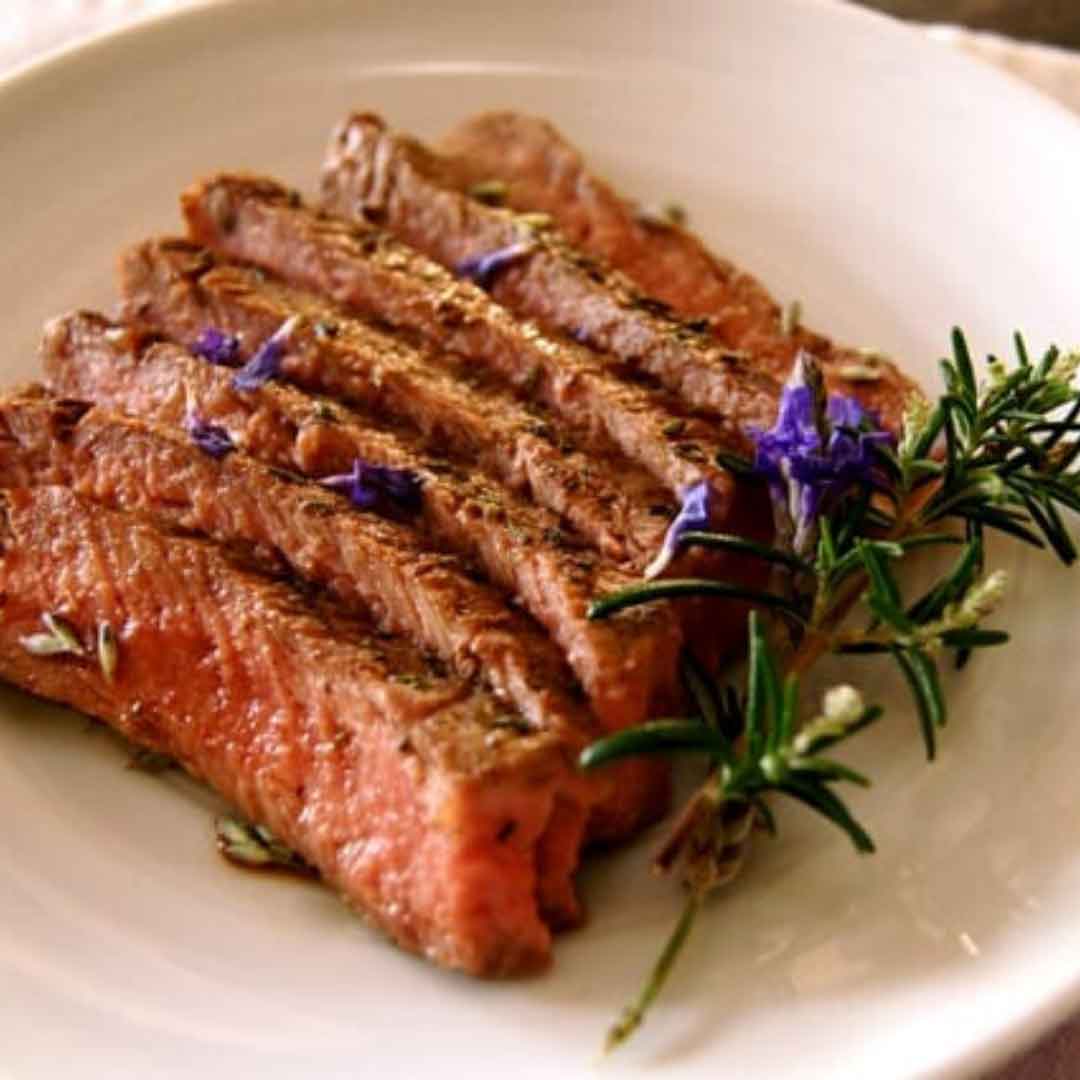 BBQs and Lavender make the perfect combination. This unusual, rich flavour is sure to impress the guests at your summer garden parties.
Ingredients: Zest and juice of 1 lemon, 1tbsp olive oil, 2tbsp grainy mustard, 4tbsp honey, 1tsp white wine vinegar, 1tsp crushed lavender, 1/2tsp herbes de Provence
Method: Combine all the ingredients in a mixing bowl and whisk together. Brush half the sauce over your chosen meat or fish before barbequing, then serve with the remaining sauce and enjoy.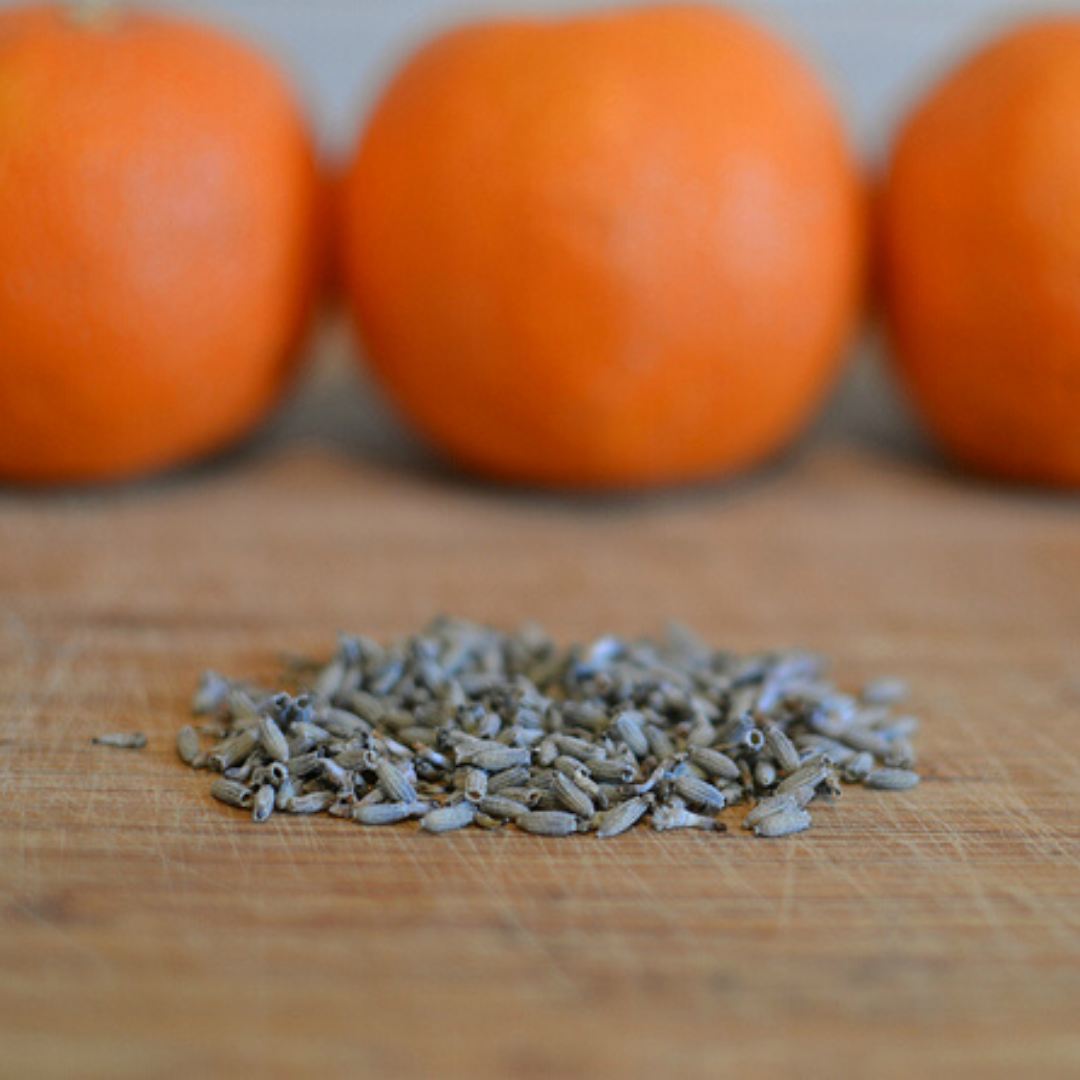 What could be more English than a spread of Lavender with your tea and toast in the morning.
Ingredients
2 tbsp dried Lavender flowers
7 large oranges
1 lemon
1.125kg of sugar
A drop of brandy to top off each jar (optional)
Method
Cut the oranges and lemon into quarters, removing the seeds (put these to one side) then slice thinly and place in a large pan with 12 cups of water. Leave to soften overnight.
Place the seeds into a cup with a little bit of water, barely covering them. This will form a gel overnight.
The following morning begin by sieving the gel from the seeds into the pan of fruit then bring it to the boil. Simmer for one hour.
Add the sugar and Lavender and boil for 30 minutes, stirring occasionally.
Sterilise a dozen 250ml jam jars, then keep the lids and jars hot.
Reduce the marmalade to a gentle boil, cooking for no longer than 30 minutes more.
Next, check for set by using a method called the wrinkle test. Spoon a small amount of the mixture onto a cold plate and then place in the fridge for a couple of minutes. If a skin appears on the marmalade and it wrinkles when you push it with your finger, you have reached setting point and you are ready for the next step. If the mixture doesn't wrinkle, boil the mixture again for a further 5 minutes, then redo the test.
Take your marmalade off the heat 5 minutes before you're ready to start pouring it into the hot jars.
Slowly pour the mixture into the jars and if you're adding brandy, do this now. Then stir and place the lids on.
You can store your marmalade for a few weeks to let the brandy mature or enjoy the very next day.
Lemon and Lavender Loaf Cake
If you love lemon drizzle cake this is a wonderful summery twist on the traditional recipe, perfect to enjoy on a sunny afternoon in the garden.
Ingredients
For the cake:
1½ tbsp. finely chopped Lavender
Finely grated zest of 2 lemons
250g plain flour
125g caster sugar
½ tsp bicarbonate of soda
½ tsp baking powder
2 large free-range eggs
100g unsalted butter, melted
200g plain, full-fat yoghurt
For the lemon drizzle:
Juice of 2 lemons, strained
2 tbsp icing sugar
For the topping:
2 tsp finely chopped Lavender
1 tbsp granulated sugar
Method
Pre-heat your oven to 180C then use baking paper to line a 1kg loaf tin.
Using a large bowl, mix the flour, bicarbonate and baking powder then add sugar, Lavender and lemon zest.
Beat the eggs in a separate bowl and add the yogurt and melted butter. Pour this over the flour mixture and combine with a spatula.
Pour the mixture into the loaf tin and place in the oven for 40 minutes. To check it's done, insert a fork into the centre of the cake and if it comes out clean and dry, your cake is ready.
After you've removed your cake from the oven, prick all over using a cocktail stick.
Prepare your drizzle by mixing the ingredients then pour over the cake while it's still hot. Sprinkle with the remaining sugar and Lavender.
Leave to cool before serving.